Organization
Vilnius district Marijampolis Meiles Luksienes Gymnasium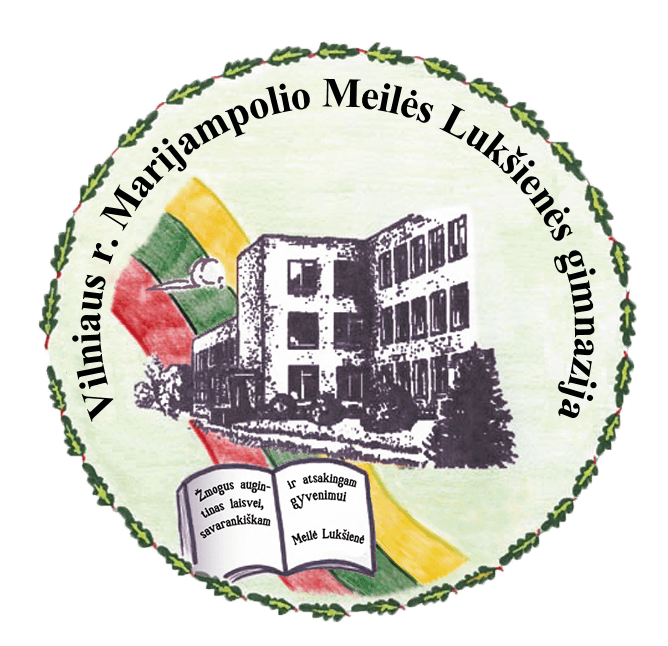 ---
ciurlioniene Bozena
ciurlioniene.bozena@gmail.com
Organization
Vilnius district Marijampolis Meiles Luksienes Gymnasium
We are a beautifully renovated gymnasium located in Marijampolis village, 18 km away from the Lithuanian capital Vilnius. The vision of our gymnasium is an authentic, pursuit - oriented and constantly self - evaluating, renewable, community - based, open, and accountable school, centered on the child. Our school is 64 years old It has 221 students (aged from 6 to 19). In 2013 we were awarded the title of Meil? Luksiené - the pioneer of Lithuanian education reform, habilitated doctor of social sciences and educator. There are already 61 cases of graduates who are successfully continuing their education in the country's top colleges, universities and vocational schools. According to the statistics, 70-80% of our graduates pursue higher education. We are a small, but very friendly, multinational community where everyone is accepted, loved and taught Lithuanian language among a variety of other subjects. In our gymnasium, we have sports and music clubs. We assist students with special needs and all learners. All support specialists (psychologist, special and social pedagogues, speech therapist) work in the gymnasium. As much as possible, we actively participate in various national and international projects. We still remember the project from 2016-2017 with the Polish school "Baltic Sea unites". A beautiful friendship was then established with the youth of Paslenko.
Experience in the implementation of educational projects aimed at young people
Our institution aims to get involved in the partnership project during the planned period of 1 April- 31 October 2022 together with Polish partner, X Liceum Ogólnoksztalcace w Toruniu. The planned activities will be carried out together with pupils representing both schools in the initial stage based on voluntary activities in intercultural programs. The first phase will be carried out online, then the preparatory visit will be organised in Lithuania and next the actual partnership visit will take place. As part of the project, we will meet in Lithuania to follow the footsteps of Mickiewicz. Reading excerpts from the writer's works in the places where he lived, worked, and created will help students better understand the works and find their universal message. We plan to read Mickiewicz's works in both Polish and Lithuanian. All activities will be recorded. From these materials, students will create a film, internet blog, photo exhibition and a commemorative album. We will remain active partners in all stages of the planned venture and can use all the available resources to disseminate the project results in our local community. Our staff and pupils have strong determination to take part in all planned project actions together with Polish partners. We have experience in international projects of this type therefore we are convinced we can have impact on the successful completion of the exchange.
Liepu g. 19

LT-13210
Marijampolis

Lithuania