Organization
Tytuvenai gymnasium of Kelme district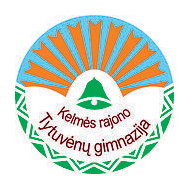 ---
Karpiniene Genute
genutekarpiniene@gmail.com
Organization
Tytuvenai gymnasium of Kelme district
Kelme district Tytuv?nai Gymnasium has 25 sets of classes with 459 pupils and 60 teachers. The gymnasium has 2 general education and 1 non-formal education departments. The gymnasium offers pre-school, primary, basic, secondary and non-formal education programs. Priority activities of gymnasium are personal development and learning progress of pupils, teaching and learning environment, positive professionalism and collaboration. The gymnasium successfully implements regional, national preventive and wellness projects, international projects with educational institutions from Miastko (Poland), actions of historical memory cooperation agreements with social partners.
Experience in the implementation of educational projects aimed at young people
Cooperation between Miastko Educational Associaton and Tytuvenai Gymnazium began in 2009. Profits of this collaboration was the realization different projects, activities connected with non-formal and multicurtural education. In 2009 in Tytuvenai (Lithuania) we realised a project entitled a " A theatre of two nations", the aim of which was to start and support Lithuanian and Polish cooperation, build friendly relationships between the countries of Poland and Lithuania, develop team-work skills through active methods. In 2010 in Tytuvenai (Lithuania) we continued our collaboration with Polish teachers and students and realised a project "Battle of Grunwald - Polish and Lithuanian points of view". In 201 1 students from Tytuvenai gymnasium along with German and Polish students realised the project "Theatre and voluntary services without limits" in Poland (Miastko). In 2014, a group of Lithuanian and Polish youth implemented the educational project "Freedom is strength" in Miastko, and in 2018 the project "Love stories hidden in old photographs" in Tytuvenai as part of the ERASMUS + program. In 2020, we have completed a project entitled "History written in figures".
S. Romerienes 4A

LT86486
Tytuvenai

Lithuania