Organization
Siauliai district Dubusos aukstupis school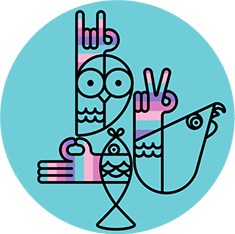 ---
Vida Sarauskiene
vida.sarauskiene@dubysos.lt
Organization
Siauliai district Dubusos aukstupis school
Siauliai r. Dubysos aukstupio school is secondary school consisting of three departments, 500 students aged 2- 17 attend the institution and 34 teachers work in it. The institution is situated in the suburbs of the fourth largest town of Lithuania - Siauliai (north of the country). 6 IB themes are integrated in our institution's curriculum. Our teachers are very experienced in conducting the lessons in the different environment (out of the school), e.g. the museums, libraries, educational centers, etc., as it helps better integrate the education and the real life.
Experience in the implementation of educational projects aimed at young people
Students of the school volunteer in the library of the local community and help the librarian to restore the old books. They also help the younger students in our Day center after school with the homework and organize activities for the students of primary classes. Every spring and autumn we have a charity event "Food bank" where they volunteer and collect food for the families who need social care. The school has experience in implementation of Twinning projects. Four projects in 2017. 2018. 2019. 2020. 2021 were awarded by National Agency with National and European Quality Labels. At the moment Dubysos aukstupis school is implementing 7 Erasmus projects. The organization tries to increase the involvement of each community member in the organization and the implementation of its strategic processes, thereby enhancing community. Together with the partner organization the school implemented the project based on ecology field in 2021. Polish and Lithuanian students met in Lithuania and together implemented the project "Think globally - act locally® The theme of the project was Ecological and global education. The mobility has been organised in the framework of a project Transnational mobility of pupils", co-financed by the European Union in the framework of the European Social Fund, Operational Programme Knowledge Education Development. Partner schools have found a lot of other things in common for future partnership.
Dubysos 15

LT-76123
Bubiai

Lithuania