Organization
NGO "Ukrainian Alliance"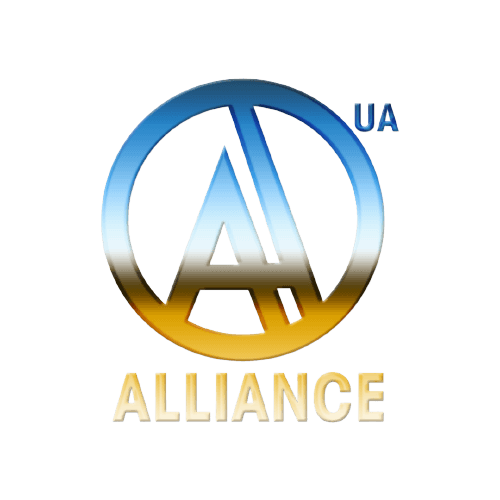 ---
Volodymyr Yurchenko
Organization
NGO "Ukrainian Alliance"
Democracy
Disability
History
Integration
Intercultural dialogue
Leadership
Policy making
Self-development
Sports
Sustainable development
"Ukrainian Alliance" is an all-Ukrainian non-governmental organization that is aimed at projects and programs to improve the standard of living in Ukraine, its development by raising the level of the economy, strengthening international authority through the development of interstate relations, improving the business climate through the cooperation with state and non-state, commercial structures, NGOs, media. The "Ukrainian Alliance" directs its work to cooperation with state authorities in the field of implementation of all-Ukrainian and international projects, as well as with local self-government bodies on joint implementation of initiatives. It helps international structures in search of partners, holds exhibitions and conferences, gathers information and analyzes the current state of the economy, ways of its development and competitiveness, assists organizations in the development of international cooperation. The activities of the Organization are also aimed at activating young people in society to protect their rights and freedoms, supporting and improving innovative ideas of citizens, increasing the level of human values, propagating and disseminating ideas of spiritual revival of the nation, satisfying and protecting their educational, scientific, social, political, economic, creative, age-specific, spiritual, national cultural and other common interests and needs, forming a new national elite on the principles of education, patriotism and civic activity.
Experience in the implementation of educational projects aimed at young people
National Youth Forum "Democracy and Me!": NGO "Ukrainian Alliance" together with the Ministry of Youth and Sports, the American Councils for International Education and the National Erasmus + Office in Ukraine was the organizer of the National Youth Forum "Democracy and Me". The forum aims to promote youth activities by holding events in all Erasmus + countries, bringing together young people, project participants, youth organizations and politicians, emphasizing solidarity, social commitment, integration, democracy and active citizenship of young people in Europe. , an opportunity to shape future EU policy. Speaking Club: conducts free of charge classes within the educational program to improve the level of spoken English among young people. Socially significant topics are discussed at each lesson. "Leaders of the New Generation": The "Leaders of the New Generation" program is aimed at social activism of young people in order to defend their rights and freedoms, form active citizenship and provide tools to implement initiatives to strengthen Ukrainian society in pursuit of democratic values, satisfaction and protection of educational, scientific, social, political, economic, creative, cultural and other needs of young citizens of Ukraine. All-Ukrainian seminar-training aimed at forming a healthy lifestyle of young people The Path of Leadership project, which involves young people aged 15 to 17. We provided young people with information, structured it and turned it into knowledge, as well as gave an understanding of why community service is important and provided an opportunity to choose a direction. International scientific and educational seminars: "Practices of nation-building in the political societies of Eastern Europe in the twentieth century", "Post-totalitarian societies of Central and Eastern Europe in search of identity", "Traumatic experience of totalitarianism and ways to overcome it in Eastern Europe" Taras Shevchenko National University, IOS Regensburg: Institut für Ost-und Südosteuropaforschung with the support of the Representation of the Friedrich Naumann Foundation for Freedom in Ukraine. The "16 Days Against Violence" campaign is a course of lectures on self-defense, first aid and conflict studies. It contains an information campaign, analysis of specific cases aimed at assertion of identity, strengthening and awareness of positions to prevent violence, not to remain silent, to take action.
10 Khreshchatyk street

01001
Kyiv

Ukraine