Organization
National union of artists of metal art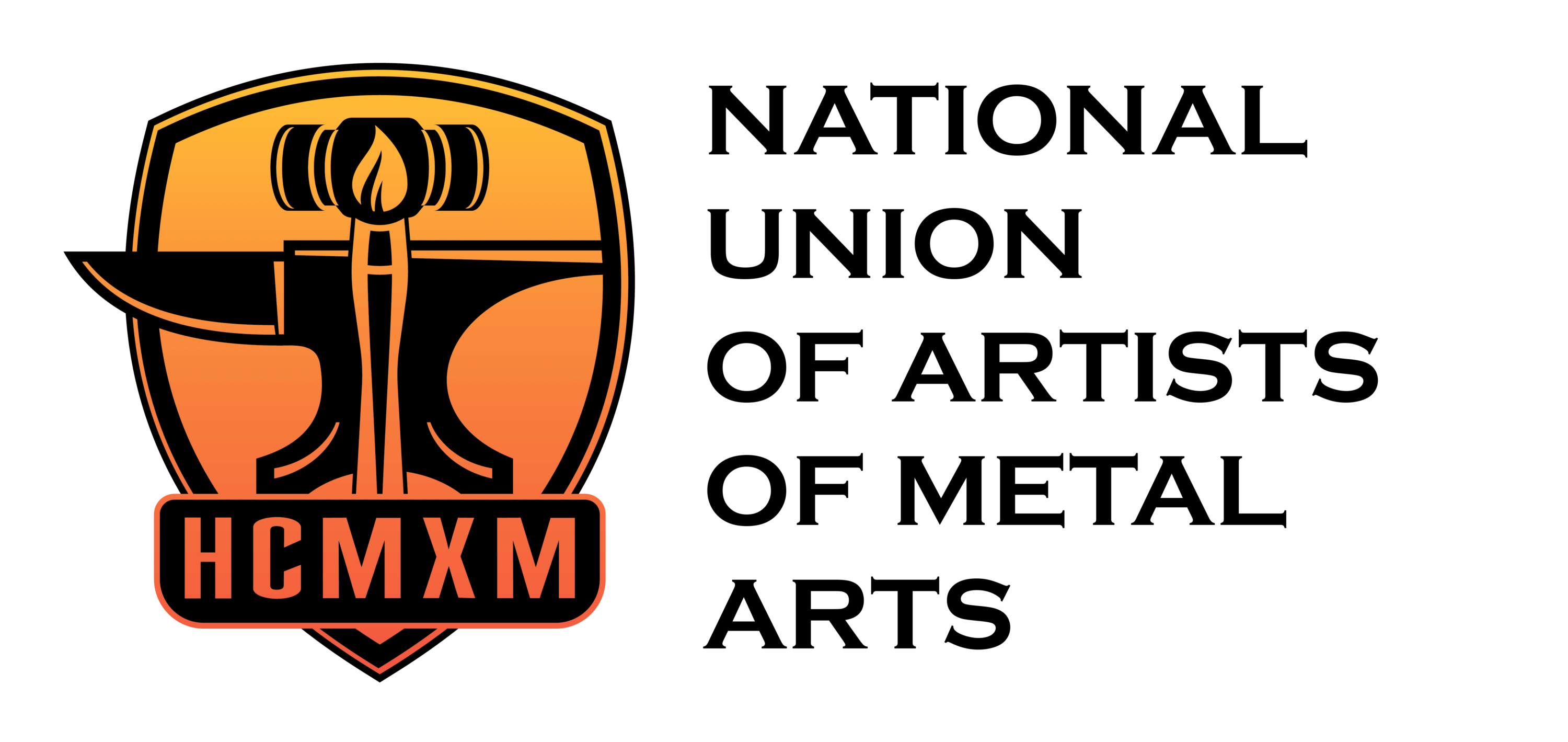 ---
TETIANA TYTSKA
Organization
National union of artists of metal art
Art
Entrepreneurship
Intercultural dialogue
Sustainable development
For the third year in a row, the National Union of Artists of Artistic Metal has been organizing thematic events of blacksmithing in the cities of Ukraine and abroad. We create cultural, artistic events that will give us a new impetus to recreate ancient techniques and create works of blacksmith art. Improving the level of skill and professionalism of Ukrainian artists, the development of Ukrainian art product - this is the main task of the NGO "National Union of Artists of Artistic Metal". Thus, a positive cultural image of Ukraine is created as a country with a developed culture and capable cultural institutions. The main strategic directions of the organization: Revival and development of Ukrainian traditional blacksmith art; Development of professionalism and skills of artists in artistic metal; Popularization and inclusion of Ukrainian art in the lives of citizens; Promoting the exchange of cultural values, cooperation between cultural figures of different countries, national and international cultural organizations. Formation of a new cultural environment by holding significant cultural events: art exhibitions, meetings, project presentations, organization of festivals; Development of international relations and establishment of international cooperation on issues related to the statutory activities of the Organization; Invitation to Ukraine of foreign specialists, sending members of the Organization abroad. For 4 years in a row, our team has been organizing and holding cultural and educational events in Ukraine and abroad. The team of the NGO "National Union of Artists of Artistic Metal" has already successfully implemented and held the IV annual festival of blacksmith art "Koval Fest", which brought together 195 artists of art metal from all over Ukraine and abroad, which was attended by 200,000 visitors. , 2,000,000 coverage. For 4 years of fruitful work, our team managed to create 4 great art products - metal sculptures (Mascot of the Dnieper, Tree of Friendship of Universities, Industrial Heart of the Dnieper, Planet of Knowledge), realized 72 dreams of children in difficult circumstances, held more than 100 workshops and career guidance activities for young people, participated in 8 international projects. In our work we are guided by the principle of cross-sectoral cooperation, and involve as partners / stakeholders representatives of the public, business, local government.
Experience in the implementation of educational projects aimed at young people
We conducted master classes for students of vocational schools, in order to promote blacksmithing, promote self-employment and start your own business. Art therapy for students, in order to study the impact of blacksmithing on emotional state. They organized a creative unifying project, in the framework of which the student government of higher educational institutions of the city of Dnipro (12 Universities) created their vision of uniting the students of the city in the form of a concept in visual form (drawing). And Koval Talisman, having studied and analyzed these concepts, combined them into the sculpture "Tree of Friendship of Universities". It was opened with the participation of the mayor and representatives of all universities.
prospekt Svobodi 159

49000
Dnіpro

Ukraine