Organization
Klaipeda University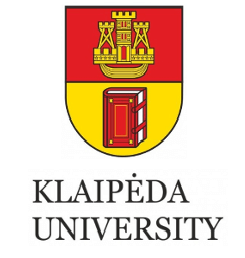 ---
Slimanskiene Ligita
Organization
Klaipeda University
Klaipeda University (KU) is an institution of higher education in the Western Lithuania Region. Its mission is to develop the University of Lithuania as a marine state and up-to-date centre of research, arts, and studies in the Baltic Sea Region for the purpose of education and training of highly qualified specialists. Today university implements over 100 study programmes in all three cycles, providing research and technological innovations-based contemporary knowledge which ensures advanced university education and high professional skills and develops an intelligent, responsible, and creative personality. A strong base has also been created for ongoing fundamental, applied research and experimental development activities: more than 60 laboratories, a botanical garden, research vessel Mintis and scientific-research and training schooner Brabander. Klaipeda University implements integrated Science, Studies and Business Center - Marine Valley - program for Lithuanian maritime sector development. KU participate in European universities alliance EU-CONEXUS.
Experience in the implementation of educational projects aimed at young people
The University aims to be the leader in marine science and technology. Present strategic priorities of the University are: developing rational and sustainable academic structure. fostering of integrated interdisciplinary research, creating new interdisciplinary study programmes, upgrading study programmes with the newest technological decisions. University expands its internationalization by taking part in the main academic networks across the Baltic Sea Region and Europe; it has tied agreement-based cooperation with more than 40 foreign universities. More than 190 partner universities in Europe are Erasmus Mobility partners of KU. More than 100 R&D projects are pursued annually at KU. KU researchers participate in national and international science, studies and art projects. KU researchers actively participate in regional cooperation programs such as HORIZON 2020, INTERREG. Nordplus Neighbour, Erasmus+, Baltic Sea Region, South Baltic, South Baltic Cross-border Cooperation Programme. Klaipeda University has sufficient potential to carry out the proposed project. The Faculty of Social Sciences and Humanities consolidates research and studies in Education, Management, Economics, Joumalism, Public administration, Psychology and other sciences and is the "ordering" part in the project. KU has well-developed infrastructure for project implementation.
Herkaus Manto str.

92294
Klaipeda

Lithuania