Organization
Halytskyi College named after Vyacheslav Chornovil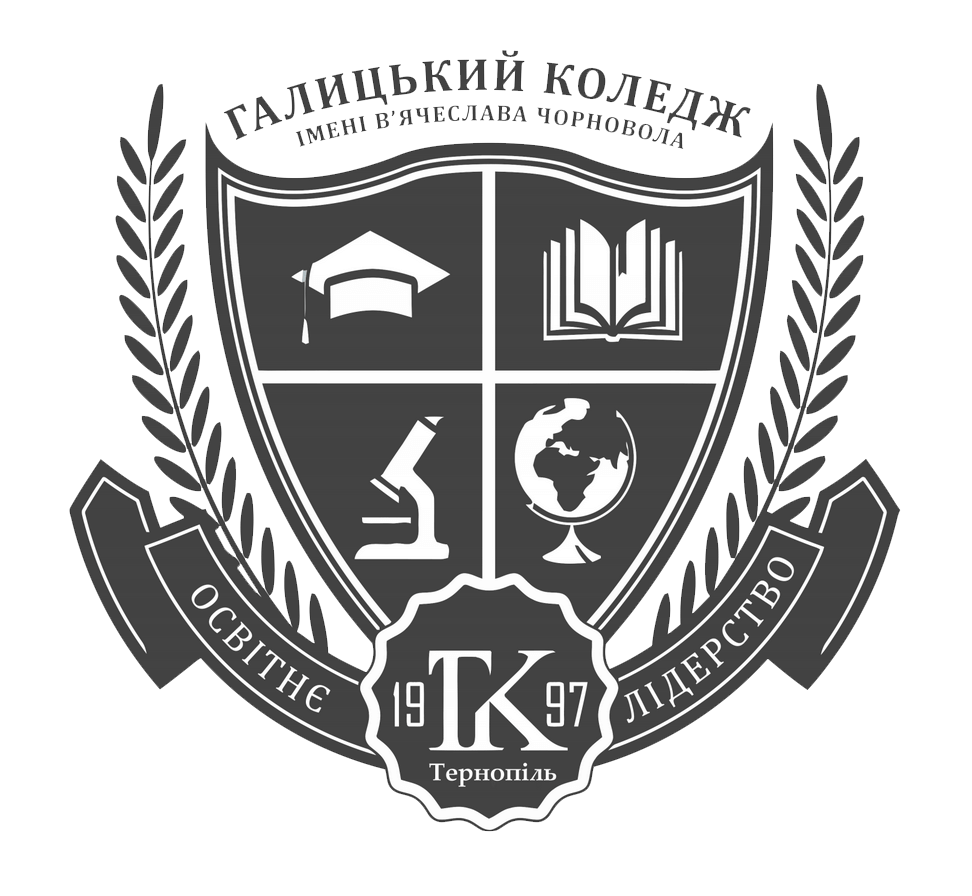 ---
Iryna Geletska
Organization
Halytskyi College named after Vyacheslav Chornovil
Democracy
History
Human rights
Innovation
Integration
Intercultural dialogue
Leadership
Media and communication
Sustainable development
Tolerance
Halytskyi College named after Vyacheslav Chornovil is an establishment of higher education of Ternopil territorial community. College activities are aimed at implementing high-quality informal education, covering three main areas of education: socio-cultural (popular) education, education for personal development and vocational training. We organize and participate in international exhibitions, seminars, forums, conferences concerning general and specific issues of our college. We actively cooperate with local authorities to ensure that education is consistent with the objectives of the outgoing development. The priority direction is the development of the international activity of the institution in the following context: • encouraging teachers to participate in international innovative projects; • expanding student's exchange programs; • creating preconditions for the development of the mobility of teachers and students in international cooperation. Halytskyi College actively supports initiatives aimed at the implementation of international projects in the field of science, education and culture, cooperates with foreign educational institutions in the areas of design, modern IT-technologies, hotel-restaurant and tourist business, PR-technologies and media education. An important component of all innovative projects is the dissemination of experience, demonstration and implementation of the best European practices and specific projects and cooperation with educational institutions, local and regional authorities for the purpose of consolidating these innovative approaches in the respective areas of development.
Experience in the implementation of educational projects aimed at young people
The conception of development and integration of national costume into the European space was implemented through the Lithuanian-Ukrainian project "LITHUANIA-UKRAINE: steps towards a common European future" (Taurage city, Lithuanian Republic) in June 2016 and at the 5th International Festival "Tarasove Kolosya" which took place in Spain (Madrid) in April 2017. With the support of Polish-German Cooperation of Youth, the Ukrainian-Polish-German project "Through the stomach to a common Europe without borders" was implemented in 2018. The first session of the project was held in Ternopil on May 29 - June 03, 2018. The second one was held in the town of Zbongshin (Poland) in September 24-28, 2018. In the period from 28 to 30 September 2020, a Ukrainian-Polish-German youth project took place in a remote format "Cooking on the screen". Within the program of international cooperation "Erasmus+" we participated in international projects "Image in the Global World" (Nowy Sącz, Poland, June 25- July 4, 2019) and "Youth Entrepreneurship" (Kety, Poland, November 3-10, 2021). On March 2019 we enrolled in international scientific research on youth involvement in public life of society using method Photovoice which was organized by Institute of Political Science of University of Warsaw (Ternopil, Ukraine). On September 22-28, 2019 we took part in the project of the international youth exchange "What It Means to Be a Citizen" which was implemented by Polish-Ukrainian Youth Exchange (Plonsk, Poland).
15, B.Khmelnytskogo Str.

46001
Ternopil

Ukraine