Organization
Green Art Tour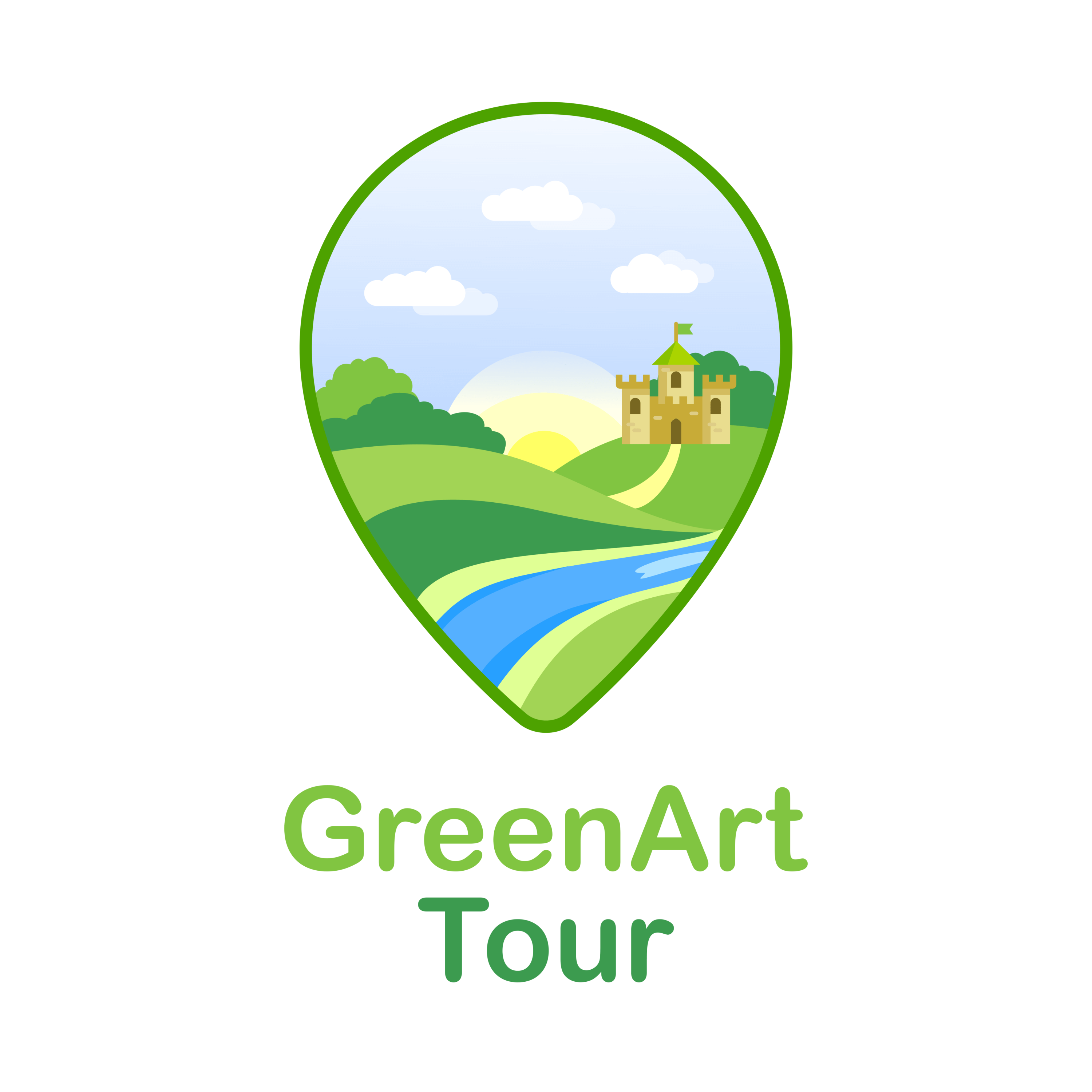 ---
Artur Koichurenko
artur.koichurenko@gmail.com
Organization
Green Art Tour
Art
Environment
History
Innovation
Intercultural dialogue
Media and communication
Music
Self-development
Sustainable development
Volunteering
The purpose of the Organization is to facilitate the development of the tourism industry in Ukraine, to spread ideas and to implement practices related to all tourism types (such as environmental, event, art, green, sustainable tourism, etc), to promote local tourism products and volunteering, to popularize, revitalize and preserve the historical and cultural heritage of Ukraine, to implement and support a variety of tourism projects, artistic and environmental initiatives. The main activities of the Organization are: 1) Creating, implementing and supporting projects aimed at developing and promoting local, regional and national tourism products; 2) Promoting the development of local tourist infrastructure, helping to arrange the tourist routes, ecotrails, campsites, recreation areas, centers of sustainable green tourism, etc; 3) Aesthetic and ecological education of the local population through cooperation with community councils; 4) Creating, implementing and supporting projects aimed at developing creative industries, art products and cultural events in local communities; 5) Branding and identities for goods and services provided by local businesses;. 6) Cooperation with local history, art and cultural centers; 7) Developing visitor's services, educational activities; 8) Organizing and holding the public events, festivals, etc; 9) Revitalization and restoration of historical and cultural heritage sites. 10) Publishing the informational and guidance materials, social films, videos and social advertising; 11) Projects and activities related to the youth policy and national-patriotic education; 12) Active cooperation with local governments, community development agencies and relevant structural units in the implementation of projects and initiatives that meet the goals and objectives of the Organization; 13) Supporting the objects of the Nature Reserve Fund of Ukraine, promoting the tourist product and recreational activities of those institutions.
Experience in the implementation of educational projects aimed at young people
We are a newly created public organization, which for the purposes of its activities focuses on close cooperation with youth organizations and the implementation of youth projects. Areas of our competence: historical and cultural heritage, various types of audiovisual and performing arts, ecological and event tourism, sustainable development, festivals and cultural events, environmental protection, environmental education and volunteering. Our organization works closely with regional and local youth organizations. Among them: Youth Council under the Executive Committee of Krasnokutsk Village Council of Bohodukhiv District of Kharkiv Region, NGO "Network of Youth Hubs of Kharkiv Region", Kharkiv Regional Youth Center, NGO "Ukrainian Association of Youth Councils", NGO "Association of Youth Centers of Ukraine Communities of Kharkiv Region", Day Care Center Compass of the Blago Foundation, Department of Youth and Sports of the Kharkiv Regional State Administration.
Yarova, 55

62002
Krasnokutsk

Ukraine