Organization
Changelog Foundation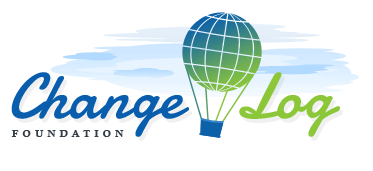 ---
Dmytro Remezov
remezov@changelog-ngo.mk.ua
Organization
Changelog Foundation
Art
Dance
Drama and theatre
Human rights
Intercultural dialogue
Media and communication
Music
Non-formal learning
Tolerance
Volunteering
ChangeLog Foundation was established in 2013 in Mykolaiv, Ukraine, as a non-governmental organization by young people interested in implementing and improving methods and tools of non-formal education in existing youth work. The organization aims to mobilize and support youth in taking responsibility for positive changes in our community by developing and implementing socially essential initiatives. We are focused on active citizenship and social entrepreneurship, bringing culture and education to the environments that do not have easy access to them, promoting tolerance, and building bridges between different social groups and communities. The activities include but are not limited to networking and cooperation; "Image theatre," "Forum-theatre," and "Live-Library" workshops; promotional actions, such as flash mobs, non-formal meetings, board-game-nights; meetings with artists and writers; organizing local exhibitions. We regularly initiate and organize training to exchange experiences among youth workers and social activists. We collaborate with NGOs and educational institutions at various levels. In cooperation with the Faculty of Social Work of Black-Sea National University (Mykolaiv, Ukraine), we created the Youth Voluntary Training Centre. Here most parts of our initiatives take place. Regional libraries, local cultural clubs, schools, and local authorities also host our activities. To raise the efficiency of our work, we actively participate in international programs, such as Erasmus Plus, European Council Program, and Polish-Ukrainian and Lithuania-Ukrainian Youth Exchanges Programs; in cooperation with our German partners, we have received funding from the Ministry of Foreign Affairs of Germany for providing activists from different regions of Ukraine with the essential tools of organizing campaigns.
Experience in the implementation of educational projects aimed at young people
The activities of our organization are based on the approaches of non-formal education, experiential and intercultural learning, social inclusion, and active participation. The activities include but are not limited to networking and cooperation; educational projects of different types (e.g., training courses, seminars, etc.); Among the regular activities of ChangeLog Foundation are: - "Youth Voluntary Training Centre" hosts such kinds of activities as training, seminars, discussion clubs, Image theatre, Forum-theatre, Live-Library. This center also provides visitors with information about international and local activities (the data is systemized and published in info sheets). You can find someone to answer questions about the organization`s activities and plans anytime. The list of regular activities includes Meeting "Ukraine in Europe" (1/quarter), Discussion Club "Gender and Tolerance in our Everyday Life" (1/month in cooperation with Mykolaiv Lesbian Gay Association "LiGA"), training for leaders (1/month), human-rights film screening (1/month), activities in using of the methodology of ART-therapy in deciding of everyday problems (1/half a year), etc. Based on the Centre, we also provide young people with psychological assistance. - "Youth Mentoring Project" includes mentoring support for young people deprived of parental care and guardianship. Based on the Youth Voluntary Training Centre, we are leading the regular course of training and seminars among the potential mentors, who are volunteers and are motivated for individual taking part in particular work with youngsters. These activities are based on the methodology created by educators and students from the faculty of Social Science of Petro Mohyla Black Sea State University. This project is part of a long-way and strategic work, and it takes place once per week (from September till May) in the form of a few-hour training or seminars.
Bohoiavlenskyi pr., 4, app. 14

54034
Mykolayiv

Ukraine