Organization
BĮ Mažeikių rajono socialinių paslaugų tarnyba (Municipality Social services office)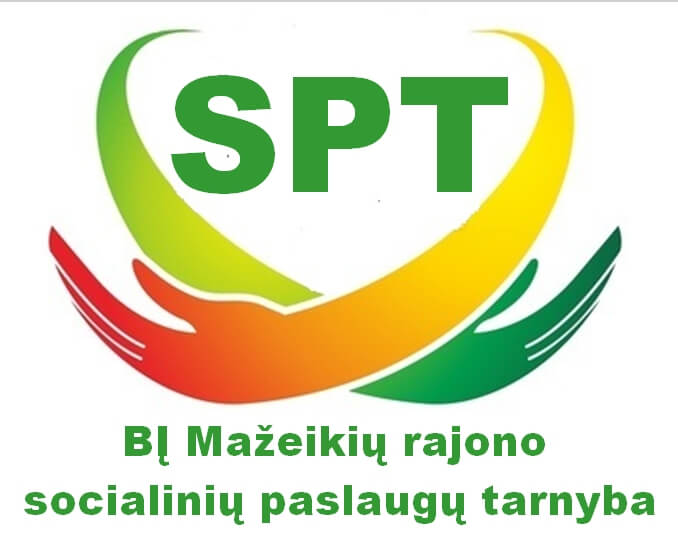 ---
Renata Didziuliene
projektai.mazeikiuspt@gmail.com
Organization
BĮ Mažeikių rajono socialinių paslaugų tarnyba (Municipality Social services office)
Children
Disability
Integration
Non-formal learning
Volunteering
Mažeikiai municipality Social services office is a public municipal institution and was established on December 29, 2003. Address is Naftininku g. 9, Mazeikiai. The main purpose is to create conditions for a person (family) to develop and strengthen social abilities and opportunities to solve their social problems independently, maintain social relations with society, help to overcome social exclusion, when a person is unable to do due to age, disability, poverty or other reasons. The main recipients of our services are the most vulnerable social groups: the disabled, the elderly and children. We provide social care (home help) and day social care services at person's home for the disabled and the elderly people, day social care services for children (we have 2 children's day care centers), provision of technical aids and Mazeikiai city sauna hygiene services, special transport services. We have a large team of professionals. In order to provide the highest quality services and organize more diverse and inclusive activities, we participate in tenders for projects funded by our municipality, the ministries of the Republic of Lithuania, the European Union or other funds. We have local cooperating organizations - governmental and non-governmental (NGOs). Also we accept volunteers, now we have 2 youth volunteers.
Experience in the implementation of educational projects aimed at young people
Our organization usually implement projects for the elderly or disabled people and children from socially vulnerable families. Projects helps to ensure the development of social services. In our children's day care centers children are from 7 to 14 years old. Now we have 2 youth volunteers in these centers. We organize children's activities, day camps, sports events and more. We would like to cooperate with other organizations engaged in similar activities. We aim to involve young people as much as possible in social activities, volunteering.
Naftininkų g. 9

89239
Mazeikiai

Lithuania