Organization
Mariupol General Secondary School I-III stages №15 of the Mariupol City Council, Donetsk Region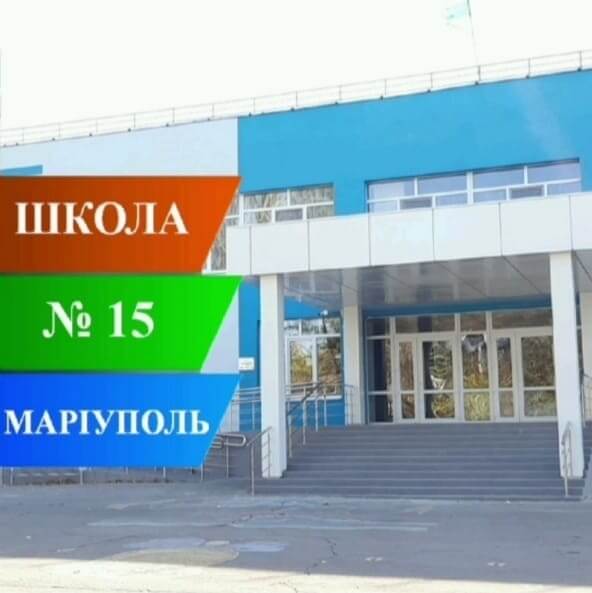 ---
Anna Sharhorodska
anna.zabrodskaya96@gmail.com
Organization
Mariupol General Secondary School I-III stages №15 of the Mariupol City Council, Donetsk Region
Anti-discrimination
Children
Democracy
Entrepreneurship
Gender equality
Human rights
Integration
Intercultural dialogue
Non-formal learning
Tolerance
Mariupol school №15 is one of the supporting and the most filled (more than 1300 pupils and more than 80 teachers) schools in Mariupol. We always strive to make the space of our school comfortable and safe for children. We introduce new innovative techniques into the educational process. Our values are responsible attitude towards work, continuous professional development, trustworthy attitude, love for children, teamwork and cooperation in work. We strive to pay attention to and give each child the necessary competences that will enable him or her in the future to realise his or her ideas and develop in the desired directions.
Experience in the implementation of educational projects aimed at young people
We are actively involved in projects aimed at improving the school, the knowledge and social skills of the pupils. Our school aims to introduce a culture of mobility into the educational process, to develop communication skills and intercultural exchange based on tolerant and democratic attitudes. Currently, our school has a large number of inclusive classes, whose children need the introduction of learning new working practices to enhance learning and social skills. We want to take part in an intercultural partnership of schools to acquire new skills for students and to introduce innovative teaching methods into educational activities that will help develop skills and enable young people to move freely in the desired directions.
Primorsky district, street Novorossiyska, 12

87553
Mariupol

Ukraine