Organization
Khmelnytskyi comprehensive secondary school №21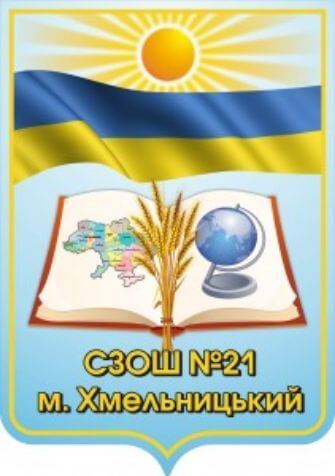 ---
Serhii Muravskyi
muravskysergey83@gmail.com
Organization
Khmelnytskyi comprehensive secondary school №21
Environment
Health
History
Innovation
Integration
Intercultural dialogue
Sustainable development
Khmelnytskyi comprehensive secondary school №21 is a general educational institution, on the basis of which scientific and methodological innovations are worked out, as well as their expediency and effectiveness are determined. The experience is shown that this school model is designed to organize the educational process in such a way as to create conditions for the all-round development of each child, to give him the opportunity for self-expression and self-determination, to master all the competencies necessary for a successful existence in society. The model of our school graduate is clearly outlined in the Concept of the institution.
Experience in the implementation of educational projects aimed at young people
All activities of the teaching staff are aimed at creating conditions for the formation of modern global competencies in our students: learning to acquire knowledge, learn to work, learn to live, learn to live together. Thus, the international and pedagogical projects "Day of Science", "School Scientific Society" Eureka "are aimed at attracting students to participate in intellectual Olympiads, competitions, competitions, defense of scientific research works. The project will be our first joint event. However, it can also be added that we started the assistance throgh the Education for Democracy Foundation(fed.org.pl). Mr. Tadeusz Rudzki was given the help to us by – Project Coordinator and I also used the Civicportal - Strona główna, in additaion, we have the possibility of contact with the eTwinning platform, which we can also use to prepare for the project together.
pr.Mura 76/5

29000
Khmelnytskyi

Ukraine